welcome to bastun - baltic sea trade union network

Representing 11 million trade union members
BASTUN works as a forum where the trade unions of the Baltic Sea Region exchange information and discuss and define common interests. The network aims at political and social influencing, coordinates joint projects and raises issues related to the Baltic Sea Region within the international trade union family. BASTUN is a strategic partner of the Council of Baltic Sea States (CBSS) and cooperates closely with the Baltic Sea Parliamentary Conference (BSPC).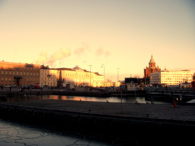 BASTUN held its first meeting of the Finnish Presidency on October 30-31 in Helsinki. Organising issues were in the spotlight as the Nordic Industry Unions presented the state of play of the Baltic Organising Academy followed by a country report on organising strategies.

The afternoon session consisted of a thematic seminar on grey economy which is the political priority of the Finnish Presidency.


Läs hela inlägget »

The Finnish Confederation of Professionals STTK will hold the BASTUN presidency from the beginning of July in 2013 until the end of June in 2014. STTK will have a coordinative role of the presidency. Mr. Mikko Mäenpää, President of STTK, will be the chairperson of BASTUN during the Finnish Presidency. The presidency program was discussed and approved at the last BASTUN - meeting in May in St. Petersburg. The Finnish presidency has the following priorities:

- cross-border labour markets and mobility in the Baltic Sea Region and fighting
- grey economy and social dumping in the Baltic Sea Region
- promoting trade union interests in the Baltic Sea Labour Forum and supporting social dialogue
- sustainable labour market and jobs
Läs hela inlägget »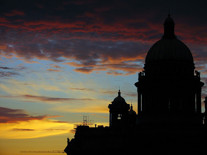 The Baltic Sea Trade Union Network will hold its last meeting of the Russian presidency on th.e 14th May in St. Petersburg and discuss among others future perspectives of the Russian economy and labour market. In the presence of trade union representatives from all around the Baltic Sea area, local social partners and the St. Petersburg representation of the Nordic Council of Ministers will present an ongoing project , aiming at enhancing and developing of trilateral social partnerships.
Läs hela inlägget »
BASTUN is a trade union network consisting of 22 Trade Union confederations in the Baltic Sea Region representing 11 million trade union members
BASTUN influences political decision making processes and social development in the region, coordinates joint projects, and raises issues related to the Baltic Sea region within the international trade union family.
During the Latvian Presidency 2018-2019 BASTUN will focus on:
Mobility of Labour and prevention of Social Fraud
Strengthening Social Dialogue
Strengthening Tarde Union dencity and organising